Payment problems due to corona crisis? Postponement of payment of tax assessments possible for entrepreneurs including self-employed persons.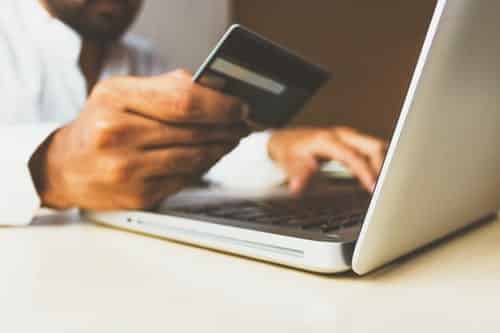 Updated 3 April 2020
The Dutch Tax Authorities are taking measures to mitigate the consequences of the corona crisis for entrepreneurs. Are you an entrepreneur or freelancer and do you have payment problems due to the corona crisis? Then you can ask the Tax Authorities for special extension of payment of outstanding tax assessments. You can also adjust your provisional assessment to be paid.
Extension of payment
What is changing?
You can now request a special extension of payment for 3 months online.
You can request an extension of payment in one go for more types of taxes.
The conditions for requesting an extension longer than 3 months are relaxed.
An arrangement is made for companies that have a so-called g-account, which is often used in the construction or temporary employment sector.
Request an extension online
With the online form "Request special extension of payment for 3 months" you automatically request an extension in one go for all assessments of income tax, corporate tax, turnover tax (VAT) and payroll taxes.
If you submit this form, the tax authorities will immediately suspend collection for all these assessments for a period of 3 months. You do not need to do anything else.
Pay attention!
Keep filing your tax returns on time. And wait until you receive an assessment. Only then can you request a special extension of payment. If there is no assessment yet, the tax authorities can't process your request.
How does it work?
You log in with your DigiD. The tax authorities have opted for this way of logging in because the form is also intended for self-employed persons and sole proprietors. With DigiD every entrepreneur can log in quickly, easily and securely.
Is your company a legal entity? Then an employee, or a tax service provider, must log in with his own DigiD.
The DigiD you log in with will not be saved. The tax authorities will not use it further. In the form you enter the details of the company, including the RSIN or BSN. When the tax authorities process your request for special extension of payment, they will use this information.
If you don't want to file a request online
You can also apply in writing for a special 3-month extension of payment. Send the tax authorities a letter for this. In the letter you ask for an extension of payment and you indicate that you have encountered payment problems due to the corona outbreak.
Send your request for extension with motivation to:
Belastingdienst
Postbus 100
6400 AC Heerlen
The tax authorities treat your written request for extension of payment in the same way as an online request.
Extension for more types of taxes in one go
The tax authorities want to prevent unnecessary work for entrepreneurs. You therefore only need to submit 1 extension request. Are you getting new tax assessments in the meantime? For those new tax assessments, the tax authorities will also stop the collection. You therefore do not have to request a separate extension for each tax assessment. This applies to all extension requests submitted since March 12, 2020.
The extension now applies to more types of taxes. You could already request an extension for income tax, corporate tax, payroll taxes and turnover tax (VAT). In addition you can now also request an extension for gambling tax, excise tax, consumption tax on non-alcoholic drinks, insurance tax, landlord tax, energy tax and other environmental taxes and comparable taxes in the Caribbean Netherlands. For all these taxes, this relaxed extension policy applies in any case until June 19, 2020.
Extension for longer than 3 months
A payment extension of 3 months may be too short for you. Then you can request an extension for a period longer than 3 months. The conditions for this are relaxed.
Is your total tax liability currently less than € 20,000? In that case, you can now get an extension of more than 3 months by sending a written request to the tax authorities together with documents that show that the turnover figures or the orders and reservations have decreased significantly compared to the past months.
Is your total tax liability currently above € 20,000? Then the tax authorities require a statement from a so-called third-expert, such as an external accountant or sector organization.
The third-expert must state that it is plausible that the financial problems have mainly arisen from the corona crisis. The tax authorities will provide more information about this soon.
Fines
You may receive an assessment with a fine if you do not pay the turnover tax or payroll tax return on time because of the requested extension of payment due to the corona crisis. If you request an extension of payment, the tax authorities will automatically reverse this fine. You do not have to pay this fine and you do not have to send a notice of objection.
Written acknowledgment of receipt
You will receive a written confirmation of receipt of your request from the tax authorities. You will only receive 1 confirmation of receipt, even if the request for extension is intended for multiple assessments. The tax authorities do their best to do that as soon as possible. But they expect a lot of requests. Therefore, it may take some time.
Inability to pay notification ("Melding betalingsonmacht")
Does the following apply to you?
You make your request as a director of a commercial company that is a legal person and is subject to corporate income tax;
and your company can't pay the payroll taxes and / or turnover tax.
In that case the tax authorities will in principle also see your request for extension of payment as a notification of insolvency. The tax authorities are assessing this notification of inability to pay and you will be notified separately.
Unblock g-account
Companies that send, lend or second employees and use g-accounts can request the tax authorities to have these accounts unblocked. In normal situations, only the surplus on the g-account can be released. In order to accommodate companies that have been affected by the corona crisis, such as construction and the temporary employment sector, amounts that have been imposed as (additional) assessments withholding taxes or VAT can also be released temporarily. The condition is that extension of payment has been granted for these assessments. This gives you the same benefits as entrepreneurs without a g-account. The tax authorities may deviate from this in the event of fraud or improper use of the g-account.
Reduction of your provisional assessment
Do you expect a lower profit due to the corona outbreak and are you now paying a provisional income tax or corporate tax assessment? Then you can change your provisional assessment so that you immediately pay less tax. Lower your income for this.
Expatax can arrange this for our clients.